Treat yourself to a:
LLT (Long Lasting Deep Conditioning Repair Treatment)
Newcastle upon Tyne
The Yuko LLT (Long Lasting Treatment) is a repair service for hair that has chemical or heat damage.
The causes of chemically damaged hair can be from hair colouring, perms or chemical hair straightening.
Heat damage can be caused through prolonged use of hairdryers, curling tongs, hair straighteners and heated rollers. High temperatures from these tools can break the hair's structure. Finally, just like skin, hair can also be damaged by extended sun exposure.
Traditional conditioners and serums only temporarily bring damaged hair back to life but now there's a long term solution.
This four step deep conditioning treatment replenishes damaged hair with essential nutrients and seals in moisture for weeks to come.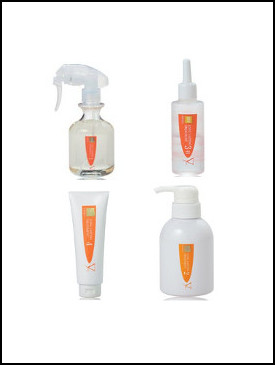 The cost for this treatment is: £65
and is regardless of hair length or thickness.
The price includes the treatment and a FREE bottle of the LLT Homecare product.
The Homecare product product is essential for prolonging the treatment up to 6 weeks.
Before you use the LLT homecare product you will need to first wash the hair with your usual shampoo, apply the homecare product throughout the damaged areas and then rinse off.

Frequently Asked Questions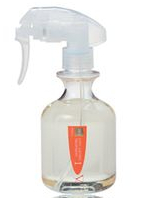 How long does this treatment last?
Results last on average up to 2-3 weeks and up to 6 weeks when supplemented with the LLT CT homecare product. The treatment fades progressively as the hair is washed. It lasts longer if you wash your hair once or twice per weak as apposed to washing your hair every day.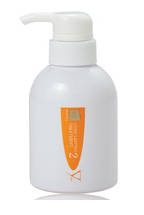 When can I colour my hair?
The LLT can be done right after your hair is coloured. It will actually help prevent fade and will add extra shine.
Please note if you have had the LLT done first you will need to wait two weeks after the Long Lasting Treatment before you can have your colour done. If the LLT is done first, it can prevent the colour from penetrating.
After the treatment is done how long should I wait before washing or getting my hair wet? Once the treatment is complete you can shampoo and treat your hair as normal on the same day.
Is this hair treatment suitable for hair loss?
No, this treatment will not be of benefit to you if you suffer from hair loss. The causes of hair loss can be illness, stress, medical treatment or iron deficiency. If you believe you are suffering from hair loss, it would be best to seek medical advice.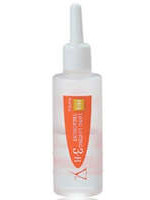 What is the Long Lasting Treatment hair treatment for?
The Long Lasting Treatment purpose is to replenish damaged hair with essential vital proteins and nutrients. These penetrate the hair cuticle and are sealed into the hair through multiple coats to maintain a healthy, shiny silky texture.
What kind of results can be expected?
The hair will become more smooth and more healthy.
Where did the LLT come from?
The Long Lasting Treatment was originally invented in Japan by Yuko.
Will the The Long Lasting Treatment damage my hair?
No, because Long Lasting Treatment does NOT contain any ingredients that alter your hair's structure in any way.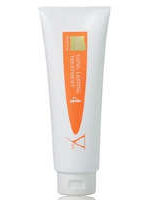 What type of hair can be treated with the Long Lasting Treatment?
This treatment is suitable for all types of hair that has been damaged from blow-drying, ironing, colouring, highlighting, perming or other chemical damage. More damaged hair will have a more noticeable effect, while healthier hair may have less of a noticeable effect.