All haircuts performed by top stylists, using a wide range of quality products
Add a little spark or pizzazz to your hair
Treat yourself to a gorgeous new hair style
At Nicholas Mark Hairdressing highly trained stylist are always on hand to ensure clients are satisfied, regularly offering their opinion and advice on the best way to achieve style goals. See our cheap hairdressers Newcastle offer.
Price per person: Cut and Blowdry Normally £37 Now £21
We specialise in hair treatments for both men and women and have a team that provides makeovers inspired by the latest trends.
The salon is located just a stone's throw away from Northumberland Street and each stylist has many years of experience.
Treat yourself to:
a Cut and Blow-dry
for £21 instead of £37 at Nicholas Mark Hairdressing
when you book your appointment online
*Only valid with stylists Greg, Dalton, Ross and Claudia and if this is your first time at the salon.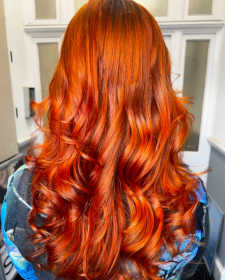 * When you book online please choose "Cut Wash & Blowdry - £37"
* Please print and bring this page with you when you come for your hair appointment to get the discount. Hand this printout to your stylist and it will be deducted from the total cost so that you just pay £21. We hope that you will like your hair and keep coming back.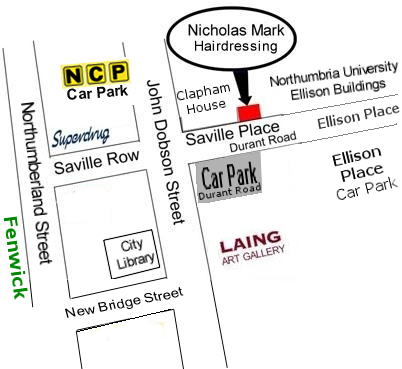 Nicholas Mark Hairdressing, 5 Saville Place, Newcastle upon Tyne NE1 8DQ. Tel: 01912619651

See Next Offer
Style those strands with this great offer. Spend £21 instead of £37 and get a cut and blowdry from a professional stylist, at Nicholas Mark Hairdressing when you book your hair appointment online
Fine Print
If you need to reschedule your appointment for another day or time please make sure it is rescheduled with a stylist mentioned on this page as this offer is only with the selected stylists mentioned on this page.

Please note this offer is only valid with the stylists mentioned on this page and if this is your first time at the salon.