Hairdressers Newcastle upon Tyne
See what other
people have said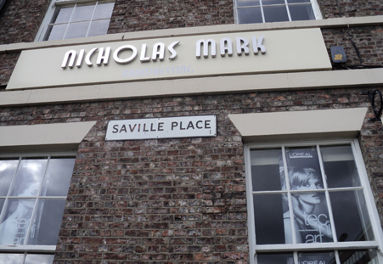 Directions to the hairdressers
The hair salon is in Newcastle city centre, just 2 minutes from Northumberland Street. Find Superdrug and H&M on Northumberland Street, then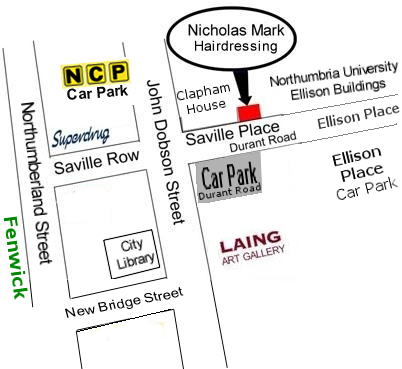 walk into Saville Row. At the end of Saville Row you will see the Canaca Cafe. Walk past the cafe and cross the next street (John Dobson Street) at the traffic lights.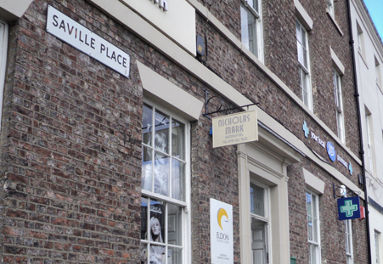 Walk straight past Clapham house, go up the brick steps or the ramp and you will then find the salon at 5 Saville Place.
For more directions please see
how to find the salon.