Brand new in-salon
fashion hair colours
from Loreal at Nicholas Mark Hairdressing in Newcastle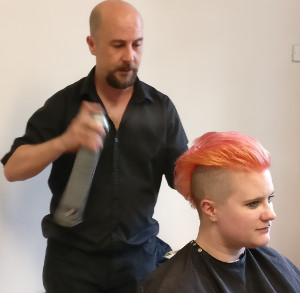 Fashion colour created by Robert
The new Loreal COLORFULHAIR dye is available in eight bright shades
i.e. Sunset Coral, Pink Sorbet, Electric Purple, Caribbean Blue, Hypnotic Magenta, Iced Mint, Navy Blue and Crystal Clear.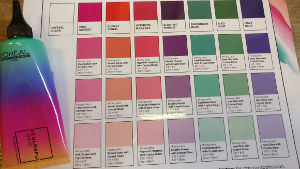 Fashion colour shade chart
These colours can be mixed together thus offering numerous colourful results with endless possibilities e.g. from pastel tones to the hottest crazy colours of the year.
These temporary hair colours can lasts up to 15 shampoos but may vary depending on the type of shade chosen, hair porosity and how frequently you wash your hair.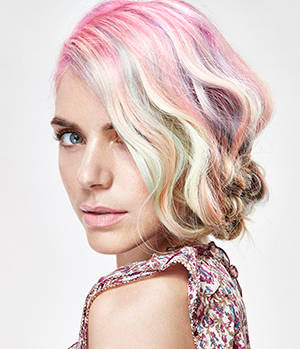 Confectionery hair colour
** Please note all Colours or Highlights require a skin test at least 48 hours before the appointment. Unfortunately we will not be able to do your highlights or colour without a skin test. You will still need to come for a skin test even if you have had a skin test, colour or highlights at another salon.