Hair Salon Newcastle
Choose a stylist from below:
A TEAM OF HAIRDRESSERS COMMITTED TO HELPING PEOPLE LOOK AND FEEL THEIR BEST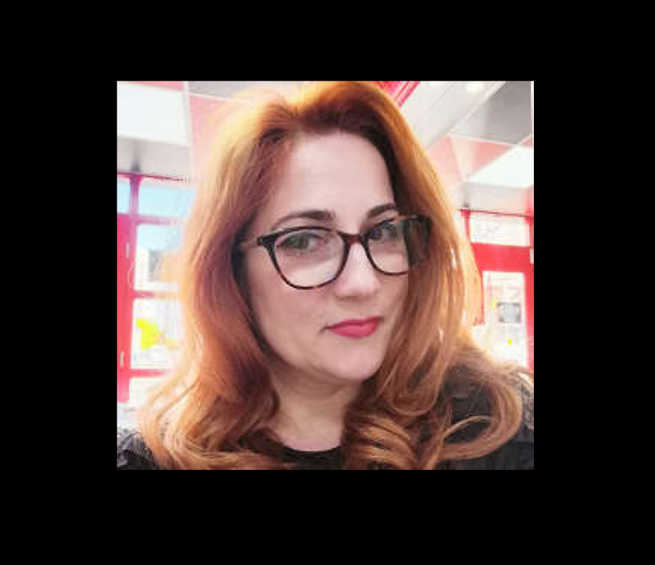 " Worth every penny. All the employees are super friendly and chatty. I'm definitely going back when my roots come through.
Melia "
A good haircut can last about six weeks
Newcastle hair salon stylist: Claudia
Getting a good haircut is powerful and has been said that it can change your life. Claudia has been known to turn a bad hair day into the best one ever by simply adding a fringe or new layers to skyrocket your confidence.
A consultation is included as part of the service during which he can suggest a style. Feel free to show Claudia hairstyles that you've seen. If he decides that the haircut will not work on you, he will politely explain why or discuss what aspects of the hairstyle can be replicated.
Word of mouth is usually the best way to find a hair salon. If you are new to Newcastle however, you may not know many people to ask. You could ask a stranger with great hair where they go. Or if you spot someone with a great style who has similar hair to yours, you could politely ask them who does their hair. Most people will be flattered.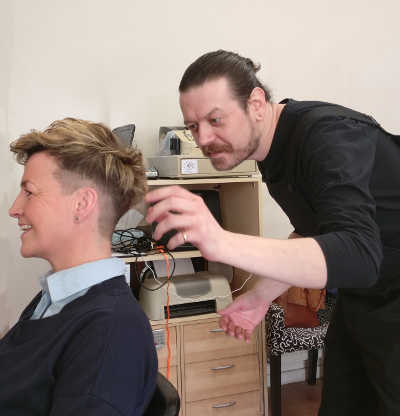 " Greg is a fab stylist and really imaginitive when colouring my hair while still listening to my ideas. Great guy, always helpful during consultation process. Always makes my appointments fun and like a happy day out. Thanks
Michelle "
Get a thorough consultation
With hair salon Newcastle stylist: Greg
With demanding schedules, it's all too easy for hairdressers to rush the consultation. Greg instead likes to take his time and have a proper sit down with his clients. Greg asks his clients to make him aware of what parts of their hair they already like or dislike. He will also ask if there are any particular habits or traits that their hair may have. He believes that it's important to have a thorough consultation. This breaks the haircut down to manageable parts and ensures that both hairdresser and client are on the same page.
Book a free consultatin Greg at our Newcastle city centre salon. This will be your chance to see if the hairdresser understands what you would like or to see if you feel confident with the advice given.
A good haircut can last about six weeks
Hair salon Newcastle stylist: Dalton
If you ask to have a hair appointment with Dalton, it's only ever himself that will do your hair with no assistant present. This is to ensure you don't feel like you're simply passed around. He is someone who takes the time to listen to what you want. Dalton is realistic e.g. if the layers need to grow out, he will let you know that it can take two or three cuts to get the style right.
How he will cut your hair all comes down to the desired result. Dalton likes to razor cut hair when it needs to be tapered off to thinner points. Scissors will be used if he needs to produce a blunter or chunkier look towards the ends.
Razor cutting produces softness and movement. He might opt for razor cutting the hair if you are looking to have messy ends. He may also choose to razor cut the hair if it's extremely thick and you need softness.
In general, a recommendation is always good, but if you have any doubts, see what other clients have written about Dalton.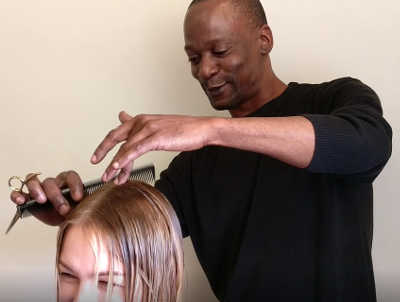 " Dalton did amazing job with my hair - highlights, lowlights and cut and blow dry. Would definitely recommend him and this salon. Lovely atmosphere and great to be able to book online. Thanks so much Dalton!
Maxine "
Choose one of the above stylists
and book your hair appointment online.
Alternatively please telephone: 0191 2619651
If you are new to the area, watch the above video to see what Ross has to say on finding a hair salon in Newcastle