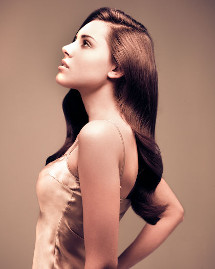 Privacy Policy at
Nicholas Mark Hairdressing
This website is owned and run by Nicholas Mark Hairdressing. Nicholas Mark Hairdressing respects the privacy of every person that visits our salon or website. We are registered under the UK Data Protection Act.
This statement describes the information that we may ask you for and the different ways that we may use this information. It also tells you how you can check to see if this information is correct and how you can ask us to erase your information from our records.
INFORMATION ABOUT YOU
When you come to our salon or telephone us or visit our website to purchase a product or to book a service, we may ask you for information about yourself. For example we may want to know your name, email, postal address and phone number. The law on data protection sets out a number of different reasons for which a company may collect and process your personal data, for example:
In specific situations, we can collect and process your data with your consent. For example, when you tick a box to receive email newsletters. Whenever you have given us your consent to use your personal data, you have the right to change your mind at any time and withdraw that consent.
In certain circumstances, we need your personal data to comply with our contractual obligations. For example, so that we can get in touch with you e.g. if there is a change of time/date, cancellation or if we need to refund you for your appointment or purchase.
To send you a booking confirmation message or a booking reminder message. These messages will not include any promotional content.
We sometimes share your personal data with trusted third parties e.g. the online booking software providers, IT companies who support our website, online form providers and delivery couriers. Other than as required by law, or as set out in this privacy statement, we will not disclose information about you to any other third party without your permission.
When you visit our salon which has a CCTV systems operated for the security of both customers and staff. These systems may record your image during your visit.
To send you survey and feedback requests to help improve our services. These messages will not include any promotional content and do not require prior consent when sent by email or text message. We have a legitimate interest to do so as this helps us to improve and identify any issues with our products or services and make them more relevant to you. Of course, you are free to opt out of receiving these requests from us at any time by replying to the specific message or using our website contact form and requesting to opt out.
SECURITY
Nicholas Mark Hairdressing will take reasonable precautions to prevent the loss, misuse or alteration of information you give us. Agents or contractors of Nicholas Mark Hairdressing who have access to information which you give us are required to keep this information confidential and are not permitted to use it for any purpose other than to carry out the services which they are performing for Nicholas Mark Hairdressing. If you have given us information about yourself and you would like a copy of this information, or if you would like us to make amendments to your information, or if you would like that information to be deleted from our records, then please write to: Nicholas Mark Hairdressing, 5 Saville Place, Newcastle upon Tyne NE1 8DQ. We will use reasonable efforts to provide you with, amend or delete information about you.
To contact us regarding Privacy Policy please use our website contact form or write to the above postal address.
You may also like to see our information regarding Cookies and Terms and Conditions.