Ombre Hair Colour Newcastle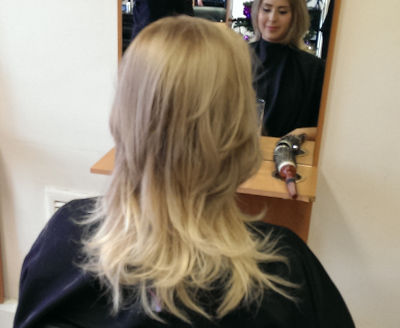 Ombre Hair Colour
in Newcastle city centre.
'Ombre' comes from the French word meaning shading or shaded.
Ombre Hair Colouring is a technique used to dye hair so that the colour fades from dark to light or vice versa.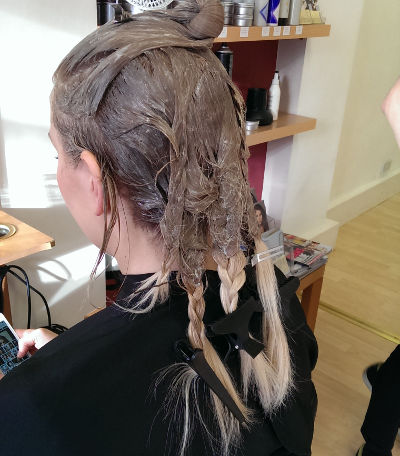 The stylists at our salon have been developing their techniques for many years.
There are various methods for achieving Ombre hair colouring. For example by painting the colour with a brush straight onto the hair or by wrapping the ends in foil.
In this picture stylist, Greg is using the plaited technique which he developed himself several years ago.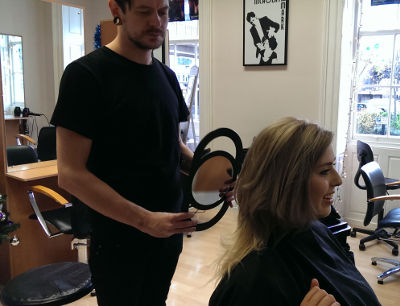 To get the Ombre effect, some people simply leave their highlights to grow out for several months. This results in a similar look However, the true Ombre colour tends to be more gradual.
Ombre is often mistaken for dip dye. Dip dye instead gives a two-tone colouring effect e.g. the hair is dark at roots and light at the ends with no real blending between the two colours.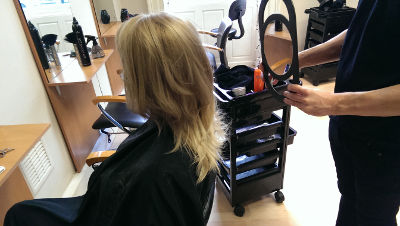 If you would like to have an Ombre colour, our salon is conveniently located in Newcastle city centre.
To book a FREE consultation please call 0191 2619651.