Video tutorial explaining how you can book a hair
appointment online at Nicholas Mark Hairdressing
To book a hair appointment online first choose a stylist.
In this video we will be choosing stylist Greg on the 18th of October for a cut and blowdry.
Notice when we place a tick next to cut and blowdry the 1:15 pm and 4:30 pm available slots become more dim and the system does not let us book an appointment.
This is because a cut and blowdry with Greg requires 45 minutes but the 1:15 pm and 4:30 pm slots are both only 15 min.
We then click on the next button to go to Greg's next working day. Once we've found an available slot we enter our contact details, click book and the hair appointment is confirmed.
Hope you find this video useful.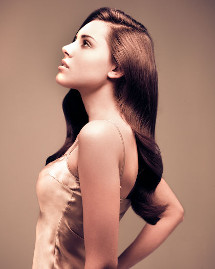 Please choose a different day or another stylist if no time slots are available.
If the time slot that you would like is unavailable, it is always worth checking again later to see if there has been a cancellation.