Hairdressers Newcastle upon Tyne
See what other
people have said
Coronavirus (COVID-19) salon update
The salon has been closed since 23 March 2020 and we are continuing to follow government advice. On 11 May 2020 the government outlined proposals for beginning to ease the lockdown. Hairdressers, along with the hospitality industry, will be in the third phase of restriction lifting and as such we will not be able to reopen until July 4 at the earliest. Because of the uncertainty of the situation, we are unable to take appointments at present. There are no guarantees that salons will be able to open on July 4 as various conditions have been set by the government. We are following announcements carefully and we will be taking bookings as soon as there is some certainty about the situation. We are looking forward to seeing you all again and we will be opening at the earliest opportunity.
Please use our contact form if you would like us to notify you when we reopen the salon.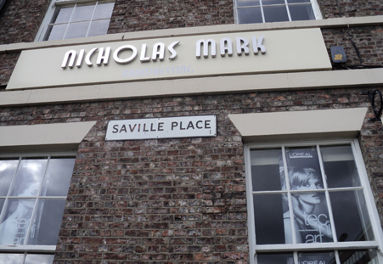 Directions to the hairdressers
The hair salon is in Newcastle city centre just 2 minutes from Northumberland Street.
Find Superdrug and H&M on Northumberland Street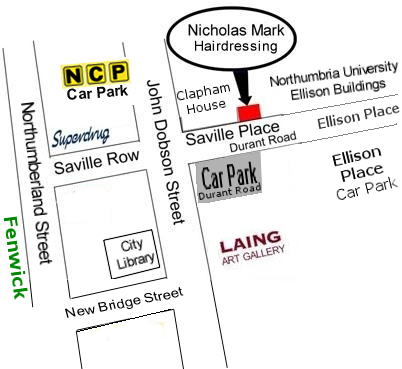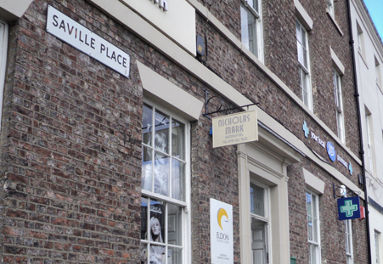 Walk into Saville Row, cross the traffic lights at the end of Saville Row, walk straight past Clapham House, go up the brick steps or the side path and you will find the Salon at 5 Saville Place.
For more directions please see
how to find the salon.