Coronavirus (COVID-19) salon update
Because of coronavirus you may notice some changes at the salon. All stylists are wearing a visor. If you can please wear a face covering unless you have a medical condition. The waiting area has been moved into the passage. We are not able to offer drinks. If possible please keep your personal belongings, such as coats and bags, with you at all times. We are currently not offering dry cuts. Instead as an alternative we can offer a wet cut for £19. The hair is washed, cut and then finger dried very quickly without using brushes. When possible please pay through a contactless method to reduce contact with cash. Please take care when entering the salon to observe social distancing rules. If possible we would like to ask if you can attend on your own. Finally, if you have any covid-19 symptoms e.g. you have the recent onset of a new continuous cough, a high temperature or a loss of, or change in, normal sense of taste or smell however mild, you should stay at home and contact 111.nhs.uk for advice.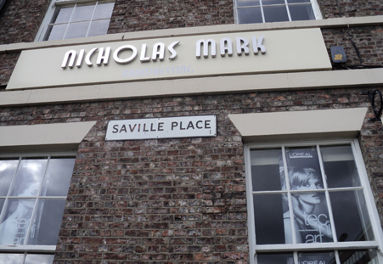 Directions to the hairdressers
The hair salon is in Newcastle city centre just 2 minutes from Northumberland Street.
Find Superdrug and H&M on Northumberland Street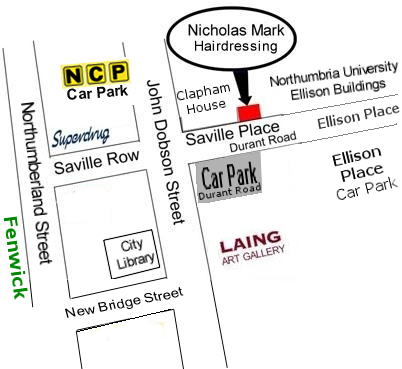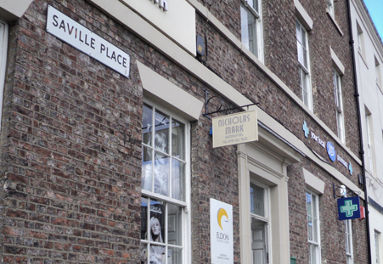 Walk into Saville Row, cross the traffic lights at the end of Saville Row, walk straight past Clapham House, go up the brick steps or the side path and you will find the Salon at 5 Saville Place.
For more directions please see
how to find the salon.